Our Mission
---
Help newsrooms produce reliable reader revenue built on trust, transparency, and accessibility.
The News Revenue Hub helps digital newsrooms develop top-to-bottom loyalty strategies.
These strategies are designed to build lasting relationships with news consumers — inspiring trust, engagement and long-term financial support.
Our custom-built News Revenue Engine contributions management platform, strategic consulting, campaign toolkits, industry benchmarking, and real-time learning lab provide a comprehensive solution for newsrooms at every stage of their evolution.
The Hub Team
---
Agustín Biancardi
PROJECT COORDINATOR
Agustín Biancardi assists the technical and business development teams by providing technical support to customers and developing new products. Prior to joining the Hub, he received a bachelor's degree in Business, Organizations & Society with a minor in Computer Science from Franklin & Marshall College.
Mac Blair
PROJECT COORDINATOR
Mac helps onboard new clients onto the Hub's tech stack and supports the project management team with service deliverables. Prior to joining the Hub, she worked as a freelance digital producer and received her master's in media studies from The New School.
Daniel Craigmile
CHIEF TECHNOLOGY OFFICER
Daniel develops software, improves processes and helps to set technology direction for the News Revenue Hub. Daniel joined the News Revenue Hub from the Texas Tribune where he served as Chief Technology and Security Officer. In previous roles he worked at Mutual Mobile, The University of Texas at Austin, Hewlett Packard Enterprise and PricewaterhouseCoopers.
Stacy Fernández
MARKETING AND COMMUNICATIONS MANAGER
Stacy helps partners launch and grow sustainable membership programs. Prior to joining the Hub, she worked as a breaking news and education reporter at The Texas Tribune. Stacy has a background in equity-driven reporting.
Abbey Gingras
DIRECTOR OF CONSULTING SERVICES
Abbey helps Hub members build and maintain audience strategies. Prior to joining the Hub, Abbey worked as an audience editor at Outside magazine and in local news in Washington, D.C. and Vermont.
Rachel Glickhouse
DIRECTOR OF LEARNING AND LABS
Rachel helps Hub partners build and maintain audience strategies. Previously, she worked in editorial and collaboration roles at The COVID Tracking Project, ProPublica, Univision, and Medium.

Anne Marie Grisanti
SR. BUSINESS AND HR MANAGER
Anne Marie helps the Hub team with prospecting and project management. For more than six years she worked for various Kentucky nonprofits doing community engagement and development work, and she arrived at the Hub via a nonprofit newsroom in Louisville, Kentucky.
Mariclare Hall
Director of Product
Mariclare has ten years' experience as a product champion and digital innovator. Agency-side, she's delivered technical solutions for news media clients, cultural organizations, and nonprofits. At the Hub, she oversees the development and go-to-market strategy for new technologies that support newsrooms, donors, and internal staff.
Lauren Hardie
BUSINESS DEVELOPMENT COORDINATOR
Lauren helps to manage the Hub's prospect pipeline by identifying new clients, evaluating their needs, and matching them with our services. Prior to joining the Hub, she worked as a freelance copyeditor and received her master's in broadcast journalism.
Lizzy Hardison
CUSTOMER SUCCESS MANAGER
Lizzy helps drive business outcomes at the Hub by contributing to knowledge management, company operations and user research and evaluation. She previously worked as a reporter covering state government and policy in Pennsylvania.
Tristan Loper
CHIEF OPERATING OFFICER
Tristan manages News Revenue Hub operations and helps set company strategy. Previously, he served as Digital Director at Voice of San Diego and ran programs in digital media and user experience at University of California, San Diego.
Evan Mackinder
VICE PRESIDENT OF CONSULTING SERVICES
Evan leads Hub efforts to help newsrooms build and refine audience and membership strategies. Prior to joining the Hub, Evan worked as a senior audience editor at Slate. He has more than six years' experience working in non-profit news.
Samantha Munsey
PROJECT MANAGER
Samantha helps Hub partners build and maintain audience strategies. Prior to joining the Hub, Samantha worked as a digital editor for the Arizona Daily Star and as a producer for the hyperlocal news project, This Is Tucson.
Christina Shih
Sr. VICE PRESIDENT of Revenue
Christina works to ensure the Hub reaches its partner and revenue goals. Prior to the Hub, Christina managed Voice of San Diego's membership program. She has a background in mission driven event planning and spent four years planning high-level donor cultivation events for art museums.
Nikki Taylor
PROJECT COORDINATOR
Nikki helps the Hub's project management team by providing clients with software support as well as audience building strategies. She previously worked as the Director of Marketing and Communications at a nonprofit in Atlanta, GA that served children and young adults with special needs and learning differences.
Rachel Taylor
PRODUCT DESIGNER
Rachel is our user defender! She thoughtfully applies user experience and interface design principles to research, execution, and implementation of our products. She brings experience from advertising, marketing, and tech spaces to enhance the users interactions and experiences with our brand, products, and services.
Kerrie Vilá
SR. PROJECT MANAGER
Kerrie helps Hub partners build and maintain audience strategies. Prior to joining the Hub, she got her master's in media innovation at Northwestern University's Medill School of Journalism.
Will Warren
PROJECT MANAGER
Will helps Hub members develop and execute their membership strategies. Before joining the Hub, he did everything from editing to writing to fundraising at Washington City Paper in D.C.
Mary Walter-Brown
CHIEF EXECUTIVE OFFICER
Mary founded the News Revenue Hub in 2016 to help news organizations achieve greater financial sustainability. Prior to founding the Hub, Mary was the Publisher/COO of Voice of San Diego. During her seven-year tenure, she spearheaded the creation of VOSD's membership program and grew the organization's annual revenue by nearly $1 million.
Graham Watson-Ringo
SR. DIRECTOR OF SUCCESS
Graham leads the Client Success team and works to ensure newsrooms are getting the most out of their services with the Hub. Previously, Graham was the managing editor for the San Antonio Report where she directed editorial strategy and oversaw unprecedented year-over-year audience growth. Graham is also a member of the Online News Association (ONA)'s board of directors.
Board of Directors
---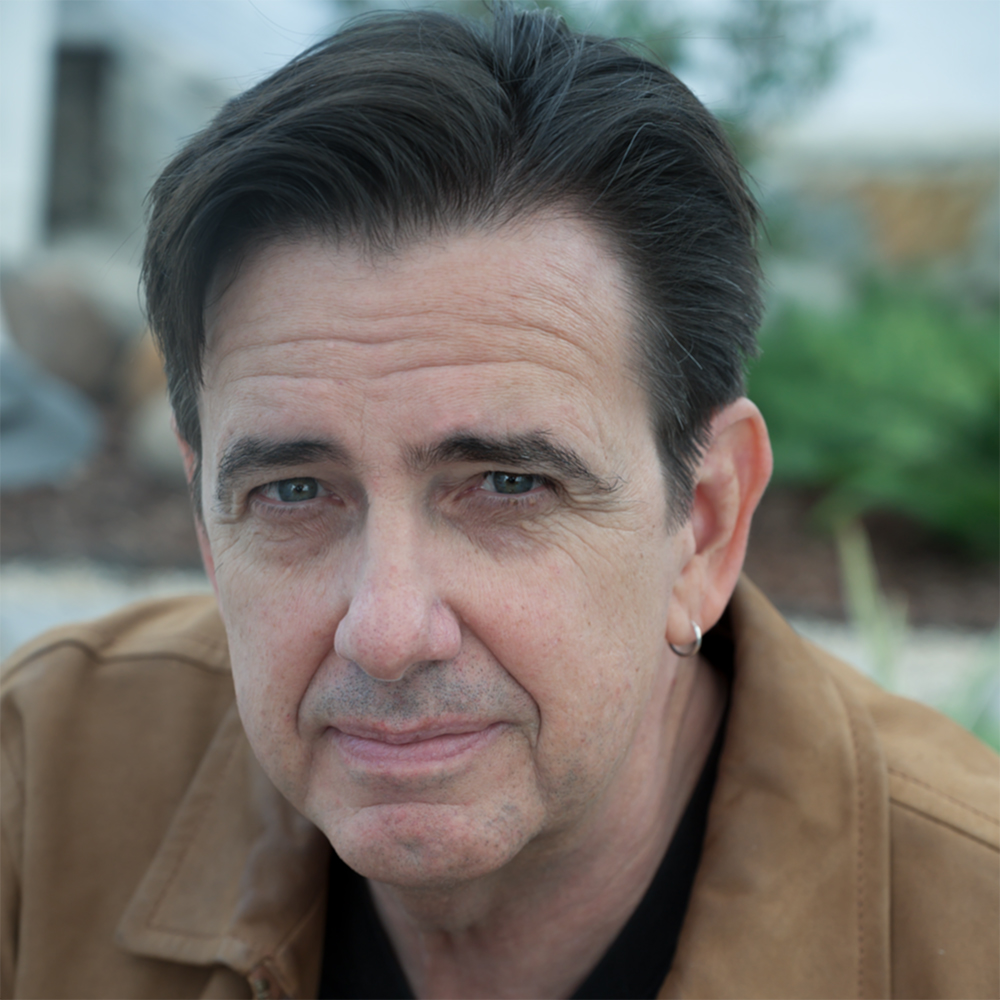 Corey Fayman
OFFICER
Corey Lynn Fayman has been involved in the field of instructional and interactive design for over twenty-five years, working on projects for The U.S. Army, TAG Heuer, Ford, Maxwell Technologies, National University, Vivendi, and others. As head of the multimedia department at MP3.com, he designed and helped develop dozens of projects, including the first just-in-time production of audio and interactive CDs. He has designed and taught more than twenty interactive design courses at UCSD Extension, SDSU and The Art Institute of California. A former musician and sound designer for the world-famous Old Globe Theatre, he now consults and supports various non-profit organizations in the San Diego area. He is the author of four published mystery novels, the most recent of which, Ballast Point Breakdown, won the Best-in-Show Geisel Award at the 2021 San Diego Book Awards. Mr. Fayman holds a B.A. in English, with a specialization in creative writing, from UCLA, and an M.A. in Educational Technology from San Diego State University.

Nicco Mele
OFFICER
Nicco Mele is a managing director at the Draper Richards Kaplan Foundation. From 2016 to 2019, Nicco was the Director of the Shorenstein Center on Media, Politics and Public Policy at the Harvard Kennedy School. Nicco's prior experience includes founding technology companies, working on political campaigns, and a stint as a media executive at the Los Angeles Times.

Eric Poerschke
CHAIRMAN
Eric is the Managing Director and Chief Strategic Officer at the marketing firm, NextLevel Thinking. For more than two decades, Eric has helped organizations develop strategic marketing plans.

Irving Washington
OFFICER
Irving Washington is executive director for the Online News Association (ONA), the world's largest membership organization of digital journalists. Irving has managed programming and fundraising initiatives for journalists, media professionals and students worldwide. Prior to joining ONA, he worked for the National Association of Black Journalists and the Radio-Television Digital News Association.

Sisi Wei
OFFICER
Sisi Wei is Co-Executive Director at OpenNews, which supports a community of practitioners and leaders in journalism/tech working to transform newsrooms into being more equitable, inclusive and collaborative. Before joining OpenNews, Sisi was the Assistant Managing Editor at ProPublica, where she edited and managed news apps, graphics, visual investigations and large, interdisciplinary projects.